How good would it be if you had a brand new car?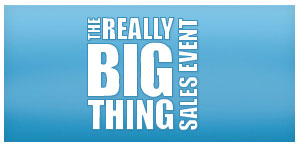 Honda of Pasadena presents the March sales event! You get the chance to drive home a brand new vehicle for a very affordable price. Among the cars you are going to see on The Really Big Thing Sale's Event are The Accord Sedan of 2011, the newest 2011 CR-V, and the 2011 Odyssey among many other Honda cars, vans and SUVs.
2011 Accord Sedan
With a bigger bulk than the previous Accord, you get to find today's 2011 Accord model the bigger and better version of the all time favorite sedan. The Accord either comes in LX or EX-L models with LX as the entry level sedan.
$0 due lease at signing and pay $0 on the first months, and $250 for the next 35 months, how good of a deal is that?
2011 CR-V
With the sedan handling, and the mid sized SUV design, the CR-V crazed by car enthusiasts all over the world is now back, and it is back with big bang!
With 180 horsepower powered by a 2.4 liter inline four cylinder engine, you will get the best ride for your own family. With optional 4 wheel drive, you could either go from smooth to rough environment with ease. The typical CR-V plus its newest features and added thrills, you get the best deal you could ever have!
Pay $0 for due lease at signing, $0 for the first months, and just $270 for the next 35 months and this baby is yours to keep!
2011 Odyssey
The Odyssey has been one of the most popular choices among minivan buyers in the past decade. But with improved fuel economy, and better space than the previous models, the Honda Odyssey returns as one of the very best choice among different mini vans. With a V6 engine that generates to as much as 248 horsepower, you get to expect a six speed, fuel efficient van in your hands. The 2011 model is also known for its quieter engine compared to its predecessors.
This van is yours by paying $0 for due lease signing, $0 for the first months and only $380 for 35 months.
Honda of Pasadena located at 1965 E. Foothill Blvd. in Pasadena.