Once again the Tournament of Roses Parade will be taking over the streets of Pasadena this January 2, 2012. The 123rd Rose Parade themed "Just Imagine" is presented by Honda. And once again this year Honda of Pasadena will be assisting with the preparation of all the Honda vehicles provided to the Tournament of Roses Parade.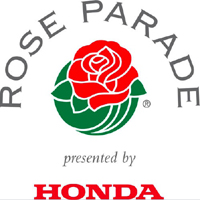 Honda of Pasadena plays a major role in preparing all the vehicles that Honda provides for the Rose Parade. From specific detailing to applying all emblems and Rose Parade logos that makes Honda the official vehicle of the Rose Parade in Pasadena. Honda of Pasadena personnel and technicians will be working throughout the night and into the early morning of January 2 preparing all of vehicles so they look their best on national television for the world to see.
Honda of Pasadena has been the official Honda prep location for the last two years for all the vehicles used in the parade. Because of their factory trained service technicians and service advisors Honda of Pasadena is the perfect place for not only the parades vehicles but also for your Honda vehicle as well. With a service center that stays open late into the evening making it easy for you to stop in after work for a quick oil change or to drop your car off for scheduled maintenance or a repair. Our technicians work through the night and in most cases have your vehicle completed and ready for pickup by morning. Customers can drop their vehicle off after work and pick it back up first thing in the morning. And with the use of our free local shuttle service we can take you home so you can be with your family without having to worry about scheduling a ride home.
The official Honda dealership for the Tournament of Roses Parade Honda vehicles is Honda of Pasadena, we invite you to stop in and experience excellence in customer service along with a friendly and knowledgeable staff. We're proud to be part of the 123rd Tournament of Roses Parade right here in our hometown of Pasadena.