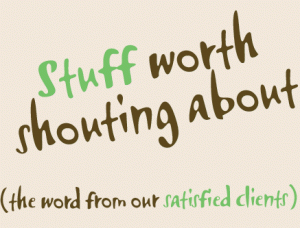 When you're looking for a well established car dealership that is known for outstanding customer service where do you begin? For some that means going to friends and family and seeking their advice. For others it means doing some research on your own. This means checking out each and every dealer that peaks your interest to see what they have to offer.
When a dealership has exceeded a customers expectations, that customer has a tendency to talk about it. Word of mouth can be an amazing referral system for any dealership. At Honda of Pasadena we are thankful for some of the most amazing customers out there.
We are considered one of the premier dealerships in Pasadena and surrounding areas. Why? That is easy to answer. It's because we believe in taking care of our customers and our customers in return take care of us. How? When we deliver great service our customers have rewarded us with testimonials of thanks. There's nothing more flattering then to know that our customers truly appreciate what we do for them.
Testimonials are a great way to see what others are saying about a dealership. Testimonials give you a peak inside the dealership and their service through the eyes of another customer. The best form of advertising a dealer can have is what their customers have to say about them. At Honda of Pasadena, our customers have a lot to say. Take a look at what our customers are saying about us by clicking here. If you have any questions always feel free to contact us. After all, we're here to serve you!