Do You Have a Honda Lease Coming to its End?
Honda of Pasadena is an official Honda lease return dealership, we service Los Angeles, San Fernando Valley, Santa Clarita, Glendale and Alhambra for fast easy lease returns.  If your Honda lease is coming to its end we can help you return your vehicle or choose a new one from our huge inventory of Honda vehicles.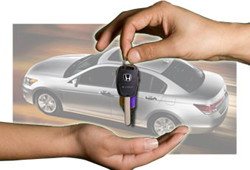 Honda of Pasadena leasing specialist can put you in a brand-new Honda vehicle with a new lease with zero money down based on your good credit and history with Honda. We always have the latest models in the most popular colors and trim packages in stock. Our Honda vehicle exchange program removes the hassle you'll receive at most other dealerships. Our lease return specialists will handle all the paperwork and make leasing a new Honda vehicle fast and simple
We are Southern California's leading Honda dealer when it comes to lease returns. You'll always find a promotion or incentives that make leasing a new Honda easy on the checkbook. Picking out a model with all the latest features is what we help you do. All of our helpful Honda sales professionals can answer any of your questions and provide you detailed information on any model you're considering.
Honda of Pasadena is centrally located and easy to find. With a large showroom and plenty of Honda's in stock for you to choose from there's no reason to go anywhere else. Let us make leasing a new Honda the best car dealer experience you've ever had. It's our goal to provide you the best customer service you've ever seen.
Honda of Pasadena
1965 East Foothill Blvd.
Pasadena, CA 91107
626-683-5888