At Honda of Pasadena, we are always striving to find ways to make the life of our customers easier. With the busy and complex Southern California lifestyle, coordinating meetings, running errands, and dealing with daily chores can keep you glued to the phone at all times, even if you are behind the wheel. As a part of Honda's commitment to continually deliver the highest standards of safety to customers, they are beginning to install Apple's Siri into select new Honda vehicles!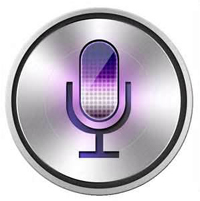 The intelligent voice activated system is virtually a personal assistant keeping you company in your vehicle at all times. By having Siri installed, drivers won't have to look away from the road. They simply speak to Siri in the vehicle using Honda integrated microphone and speakers to access all of her normal phone features.
Vicki Poponi, the Assistant Vice President of Automobile Product Planning, says "iPhone has become so integral to people's lives that they continue to use them in their vehicles. Offering Honda owners Siri and it's Eyes Free mode via Bluetooth is an incredible opportunity to provide next-generation connectivity and meet our customer's ever-changing needs."
If you are looking for a new or used Honda vehicle, to accommodate all of your needs and keep you safe behind the wheel, look no further than Honda of Pasadena. Our trained staff can help you find the perfect car to fit your needs and budget, while keeping our streets in Los Angeles safe! For more information, visit our website at www.hondaofpasadena.com.
Honda of Pasadena
1965 Foothill Blvd.
Pasadena, CA 91107