Are you looking to have your Honda vehicle serviced by qualified Honda technicians?
Honda of Pasadena is a full-service Honda dealership serving Southern California. As one of the greater Los Angeles areas premier Honda dealerships, Honda of Pasadena provides experienced certified Honda technicians for all Honda service and repairs.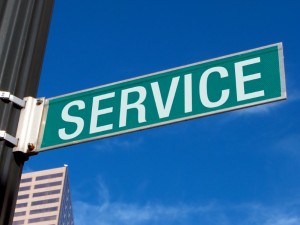 When looking to have your Honda vehicle serviced whether it's for an oil change, routine maintenance or a major repair you have to be very careful who is working on your vehicle. Today's Honda vehicles are a lot different than ones of even five years ago. Honda vehicles are designed with more advanced technology than in the past. Because of these changes Honda technicians are constantly being trained on the latest advancements Honda is making in their vehicles.
Honda of Pasadena has all the latest diagnostics equipment and proprietary tools that only a certified Honda service center will have. Along with factory trained Honda technicians that are always up-to-date on the latest notes and service bulletins maintaining your Honda vehicle has never been easier. We pride ourselves in the quality of service we provide to all of our customers. It's our goal to fix your problem right the first time. With our experience in equipment your Honda vehicle will be cared for by a specialist.
Honda service in Pasadena is available at our Honda dealership Monday through Saturday. If you're in a rush you can always use our express service for scheduled maintenance and oil changes. Honda of Pasadena works hard to make sure your experience is like no other. So if you're looking for a qualified, honest and experienced Honda service center we invite you to stop in and experience Honda of Pasadena.
Honda of Pasadena
1965 Foothill Blvd.
Pasadena, CA 91107
626-683-5888