Honda Vehicles Receive Best Resale Value from Kelley Blue Book's KBB.com
Honda of Pasadena has been providing Pasadena, California Honda shoppers with quality vehicles at affordable prices for a number of years. The quality and long-lasting nature of Honda vehicles has just been qualified with the Best Resale Value Awards that the brand received from Kelley Blue Book.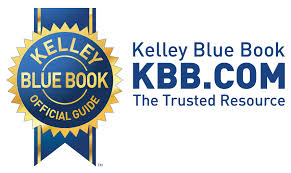 So which vehicles made the cut?
2014 Honda Accord received the best resale value for mid-sized cars
The recently released 2014 Hybrid Accord received the best plug-in vehicle award
2014 Civic Si received the best resale value for the segment of sporty compact cars
In addition to these vehicles receiving this award, the 2014 Honda CR-V has been honored as one of the Top 10 Best Resale Value auto in all of America.
Honda vehicles have been specifically engineered to provide drivers with a fun experience, as well as great value for your investment. While the brand continues to focus on the quality of their vehicles, premium content and fuel efficiency, Honda of Pasadena is confidence that the latest awards will provide further confidence in the brand.
The awards from Kelley blue Book for Best Resale Value are based on the projections from the guide. The awards are aimed to honor the vehicles that are predicted to maintain the largest proportion of the original price of the vehicle after a period of five years. Now when you visit your Honda of Pasadena, you will have additional confidence that you are making a smart investment in a vehicle that will be fun to drive.
Honda of Pasadena
1965 Foothill Blvd.
Psadena, CA 91107
626-400-6475