Benefits of Leasing a Vehicle from Honda of Pasadena
Have you noticed that most people that opt to lease a vehicle have a new or late model vehicle in their driveways? There is a very good reason for this. Leasing a vehicle from Honda of Pasadena gives you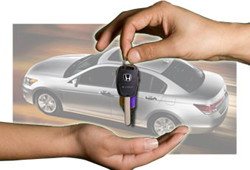 options that are not available with other purchasing methods. However, this is not the only advantage that you will see when you lease your next vehicle.
Leasing a vehicle is an appealing option to many Pasadena car buyers because they are able to get a better vehicle for a much lower monthly payment. This is due to the fact that the person leasing the vehicle only has to pay for the depreciation of the vehicle, not the whole thing. Put simply, they are renting the selected vehicle for the lease period, which is typically lower.
You will also pay fewer taxes and have more options at the end of the lease period. Honda of Pasadena will make leasing a vehicle easy and efficient, allowing you to keep up with the latest models and pay less money – it is truly a win-win situation.
A Honda dealership like no other, Honda of Pasadena wants to be your trusted source for Honda automobiles, Honda service and Honda parts.  The staff at Honda of Pasadena is committed to exceeding your expectations in both sales and service.  As a higher volume Honda dealer in the greater Los Angeles area we always have a great choice of new and certified pre-owned Honda's.  Our service department is open until 8 p.m. this means you can drop your car off after work. We also offer shuttle service that can take you home and bring you back when your Honda is ready.  Working with all levels of credit our Honda dealership in Pasadena can help just about anyone drive a new or certified pre-owned Honda.  We look forward to the chance to prove that Honda of Pasadena is different.