We help make shopping for a Honda super simple! If you're thinking of purchasing a new Honda vehicle in Southern California but would like to know what kind of payments, financing or special incentives are available to you, we invite you to visit our website. Honda of Pasadena services all of Southern California; we have Honda buyers visit our showroom from Los Angeles, Glendale, Santa Clarita, Bakersfield, Alhambra and even Orange County.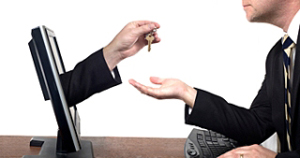 Most car buyers today turn to the Internet to do their research. We understand this, and this is why we make sure our website always has the latest information about the Honda vehicles that are most desired in Southern California. With so much information in one place Honda of Pasadena can provide you with details on pricing, monthly payments for purchasing and leasing a new Honda vehicle. Los Angeles Honda buyers can avoid driving from dealership to dealership looking for the right payments on the Honda vehicle they desire.
Did you know you could completely purchase or lease your vehicle over the Internet through Honda of Pasadena's website? We have made every effort to provide you all the details and information along with financing on our website that you need to not only secure a great deal on a new Honda, but also provide you with all contact information to work with one of our extremely educated helpful Honda team members.
Honda Pasadena will also deliver your vehicle to your front door. Once you make your decision and arrange all the financing through our website, one of our helpful Honda professionals can deliver your new Honda vehicle right to your front door. So if you're thinking of purchasing or leasing a new Honda vehicle we encourage you to visit our website where we have taken the time to make sure all of your questions can get answered right from the comfort of your home.
Honda of Pasadena
1965 E. Foothill Blvd.
Pasadena, CA 91107
626-683-5888