Burbank Honda shoppers! Stop running all over Southern California looking for the best deal on a Honda. We know what I hassle it is shopping for a new car trying to find the best deal along with excellent customer service and the dealership that appreciates your business.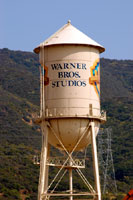 If you live in Burbank and are looking for a new or pre-owned Honda vehicle you will find Honda Pasadena can not only provide you with the best deal but also give you the best car buying experience you've ever had. For over 49 years we have been serving Southern California area has one of the leading Honda dealerships in the Los Angeles area. It is always been our goal to give you great service and a fair deal.
As one of the leading Honda dealerships serving the greater Los Angeles area, Honda Pasadena always has a great selection of Honda Accord, Civic, Crosstour, Insight, Pilot, Odyssey, and the tough Honda Ridgeline truck. We provide excellent financing for all levels of credit, by working with a number of financial institutions we can help you drive the car you want no matter what your credit score is.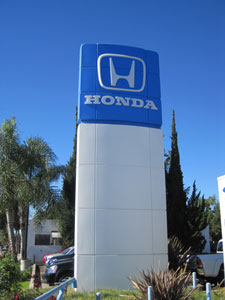 Burbank Honda buyers know that Honda provides the quality and reliability needed to commute to work or take the family on a weekend getaway. Whether you work locally in Burbank or drive into the city anyone of our top-rated Honda models can meet and exceed your needs. Enjoy satellite radio or listen to your iPod or MP3 player in Honda's award-winning audio system. When it comes to safety Honda never cuts any corners, this is why we always receive high safety ratings on art top-selling vehicles.
For more than 49 years Honda Pasadena has been helping Burbank residents drive the Hondas they want at the price they need. If you're really looking for a different car buying experience, one that you'll want to tell your friends and family about then take the short drive over to Pasadena and visit our Honda dealership. You will be welcomed and appreciated even if you're just stopping by to kick some tires. All of our staff are highly educated on all Honda vehicles and can answer any question you have regarding miles per gallon, safety, pricing or help you choose the right vehicle for your needs. So if you live in Burbank and are looking to purchase a new or pre-owned Honda please give us a chance to prove to you there really is a car dealership that cares about you.