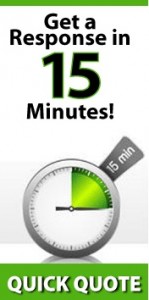 Looking for the Honda of your choice has never been easier. Often before going to a dealership you have a vehicle or two in mind that you are considering. If you don't have time to get to the lot that doesn't mean that you can't get a rough idea of what the vehicle your interested in may cost.
At Honda of Pasadena we offer our customers a 15 Minute Quick Quote. It starts by simply visiting our website and filling out instant quote form. Give us some basic information about yourself and the vehicle you are looking for and one of our knowledgeable sales staff will get back to you within 15 minutes to give you a quote.
It just doesn't get any easier than that. We created the 15 minute quick quote to make things as easy as possible for our customers. We understand that your life is busy. While buying a vehicle is important to you; we understand you don't always have time to get the finite details on the vehicle you're interested in. Our goal with the 15 Minute Quote is to give you some breathing room when it comes getting the information you need on your next Honda.