The world renowned automaker visionaries of the Honda Civic,  Accord and CR-V have all the reasons to celebrate and sing their own praises after all three vehicles were named to the 10 Best Family Car list by professionals of Parents Magazine and Edmunds.com. Honda of Pasadena is happy to have all 3 ready for you to test drive.
The 3 family responsive Honda vehicles were selected from hundreds of other brands for outclassing in the crucial subject of safety, fuel effectiveness, technical features and connectivity. In actual fact, civic and CR-V secured division mark of distinction for the 2nd year, one after the other, proven to provide preeminent features.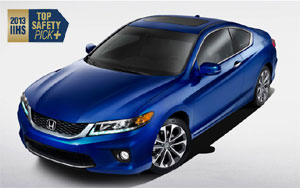 Many Pasadena families prefer these models as established by the notable consumer satisfaction from Honda of Pasadena at every step of the car shopping process. For instance the Civic, Accord and CR-V are all leading their identifiable divisions in retail sales as Honda focuses on marketing high value vehicles to an individual, or family units, over and over again.The Honda Accord was identified as one of the leading cars for families by Parents magazine and Edmunds.com.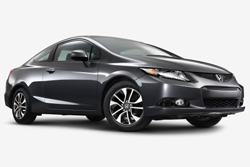 The Accord features stylish and fashionable design, fuel effectiveness and existing technical features like the LaneWatch blind spot feature. The Civic has been receiving remarkable reviews for 2013 and it swanks chic features like the rearview camera, Bluetooth, web based radio connection, short message service communication steering wheel controls and safety. The CR-V continues to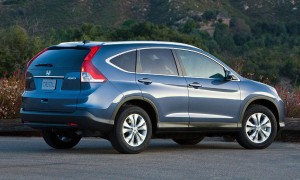 be the perfect choice for the 2nd year for larger families that want a crossover with a top safety rating.  The Honda Civic, Accord and CR-V are all without a doubt demonstrated family cars for the year 2013 and found at Honda of Pasadena.
They have secured key industrial safety marks, having been ranked as the top safety picks by the Insurance Institute for Highway Safety (IIHS) and marked by a National Highway Traffic Safety Administration (NHTSA) 5 star general automobile rating.
Honda of Pasadena
1965 Foothill Blvd.
Pasadena, CA 91107
626-683-5888