This Fourth of July celebrate in style with an all new Honda Odyssey at the Honda of Pasadena's 4th of July Special. The Honda Odyssey ranks in at first in its class for minivans at "US News" and is constantly chosen by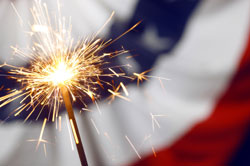 motorists as their mode of safe reliable transportation with plenty of space for the best price on the market.
At Honda of Pasadena this 4th of July, the Odyssey can be purchased with an amazing APR of just 0.9% for 24-60 months. This is an amazing deal that is sure to have buyers getting in-line in an economy where money matters. Honda of Pasadena offers the best prices around for vehicles and is the go to spot for anyone seeking a Honda Odyssey or any Honda vehicle. Checkout out all the specials from Honda of Pasadena on online.
The Honda Odyssey features outstanding safety features as displayed on the "US News" review that include "anti-lockbrakes with brake assist, stability and traction control and side curtain airbags for all three rows". This means wherever and whenever you go somewhere be it alone or with your family, you will be driving in safety and style.
The inside of the vehicle matches the outside with style and class. The interior features a 16.2 inch entertainment screen and surround sound system that will make any driver never want to leave the Odyssey. Its features are explosive and so is its style with a sleek modern look that keeps up with the times and sets the Odyssey hurdling straight into the future of automotive design and quality.
The exterior itself is no boring spectacle either. It's exterior boasts a stylish modern look that sets it apart from the other vehicles in its class. With an all new look it has its own style and not the redundant overused minivan cookie cutter design. Honda has launched the Odyssey straight into an artistic grandeur of splendor and glory. This vehicle is suitable perfect for the deal and opportunity Honda of Pasadena offers for its 4th of July Special.
Take home a bit of the fireworks and drive-away with a new Odyssey or any one of the special offers from Honda of Pasadena this weekend!