Honda Cars again gained another historical achievement when it's 2011 Honda Odyssey Minivan became the first and only minivan to get the highest ratings of safety awarded by the IIHS (Insurance Institute for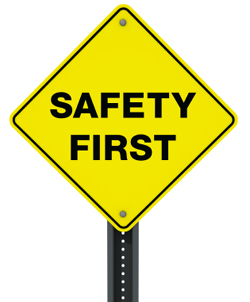 Highway Safety) and the NHTSA (National Highway Traffic Safety Administration). No other minivan yet received the said award from both the IIHS and the NHTSA this year. The award recognizes vehicles that give its occupants the best safety whether from front, side or rear crashes and also having a standard electronic stability control system. The Odyssey, named as the 2011 Top Safety Pick from IIHS, got the highest score from all aspects including the roof strength test.
The Odyssey also got five stars from NHSTA making it one of the first vehicles to achieve highest possible ratings that a vehicle can get. The car also topped the frontal and side crash safety tests which were done with different seating positions and scenarios.
All Honda Odyssey vehicles have the Advance Compatibility Engineering (ACE) body structure. The ACE design is a well made body design that provides occupants protection and crash compatibility especially in frontal crashes. It uses a network of comprehensive elements that focuses the crash energy more evenly on the front of the vehicle. This kind of crash management would help lessen the forces that would affect the passenger compartment. Some of its safety equipments include the Vehicle Stability Assist, Anti-lock Braking system and several well enhanced airbags.
Looking for entertainment? The odyssey also has a rear entertainment system with a 16.2-inch display and a High Definition Multimedia Interface video input, a Multi-Information Display with customizable wallpaper and much more. This car would definitely make your travel more relaxed and above all – safe.
The 2011 Odyssey is an American-made vehicle which is design, created and enhanced in the United States. It is exclusively produced and distributed by Honda Manufacturing of Alabama (HMA) that makes use of domestic and worldwide spare parts.  For more info you can contact the nearest Honda Dealer in your area or if you are located in California, you can contact Honda Pasadena located in Pasadena California.