Honda Receives Top Value Retention Honors from Edmunds
Once again, the Honda brand has shown that they are head and shoulders above the other car makers when it comes to value retention. The car brand one Edmunds.com's top honor for value retention due to the fact that it had the highest projected residual value over a five  year period than any other car manufacturer. For people who are looking to get the most car for their money in the Pasadena area, then there is no denying the power that the Honda has when it comes to value. Here are a few of the factors that have led to Honda's being one of the most sought after cars in the world.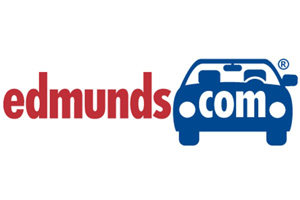 Reliability is Key
One of the biggest factors that have led to Honda retaining its value is the reliability that is offered in each and every Honda vehicle. For years, it has been common knowledge that if you want a reliable car, Honda is the best choice. This reliability is just one of the factors that have led to the high level of value retention enjoyed by Honda vehicles. If you find yourself in the market for a top notch vehicle, then Honda is definitely the right choice.
Aesthetic Appeal
Another reason why Honda's are able to retain their value are the unique features that they have built in to them. Even the base model Honda vehicles have unique features that most individuals love. The better you take care of your Honda over the years, the more money you can stand to make from it when it comes time to sell. By owning a Honda, you are already ahead of the game when it comes to resale value, so by taking some precautions with your car, you will be able to get your money's worth out of your car when you sell it.
Fuel Efficiency
For many people, the decision to buy a used Honda is based more on efficiency than anything else. When most people hear the name Honda, they automatically think about fuel efficiency. In today's world of high gas prices, the fuel efficient nature of the Honda is a big part of its high value retention.
If you find yourself in need of a quality used Honda vehicle, then look no further than Honda of Pasadena. They have the selection and the prices that you are looking for in a used vehicle. You can call them or visit their website for more information.
Honda of Pasadena
1965 East Foothill Blvd.
Pasadena, CA 91107
626-683-5888