Honda of Pasadena would like to introduce to you our online 24 hour service appointment scheduler. In an effort to offer you the best customer experience we want to make servicing your Honda vehicle as easy as possible. On our website you can now schedule your own Honda service appointment without having to make a phone call or stop by our dealership.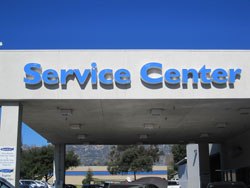 Pasadena Honda Service
Once on our website choose service and parts from our menu, from there click on service appointment from the menu on the left and you will be quickly taken to the page where you can schedule your own appointment for our Honda service center. If you're a new customer just enter some information about your vehicle and your contact information along with the date and time you would like to bring your Honda in for service. You can make an appointment for warranty repairs, routine maintenance, recalls or any other repair your Honda may need. Setting your own appointment is only part of our convenience; remember Honda of Pasadena's service department is open late Monday through Friday for your convenience. So the next time your Honda needs service remember you can schedule your next Honda service 24 hours a day online.
We also offer Honda express service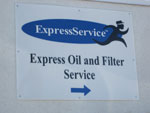 If you're looking for a quick oil change don't forget about our Honda express service. You can pull in future oil changed while you enjoy our comfortable customer lounge with massage chairs and private Internet room if you need to get some work done. Also don't forget! Our express service is also open late for your convenience. So to get that oil change after work is as easy as ever.
On the Pasadena is always looking for ways to serve you better. If you have any comments or suggestions we'd love to hear, you can enter them in the form below.
Honda of Pasadena 1965 E. Foothill Blvd., Pasadena, CA 91107, you can always call our service department at 888-575-9577. We look forward to seeing you and helping you keep your Honda running as smooth as possible.